An Old Man's Song
by ALEKSEY KOLTSOV (1809-1842)
I shall saddle a horse,
A swift courser, he,
I shall fly, I shall rush,
As the hawk is keen,
Over fields, over seas,
To a distant land.
I shall overtake there
My young youth again.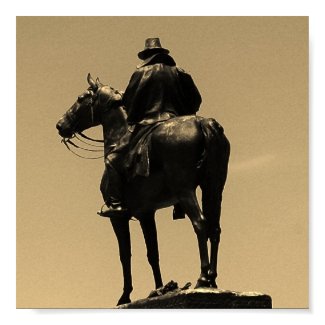 I shall make myself spruce
Be a blade again,
I shall make a fine show
For the girls again.
But alas! no road leads
To the past we've left,
And the sun will not rise
For us in the west.
Aleksey Vasilievich Koltsov (also Alexey Vasilyevich Koltzov) was born in Vornezh, Russia in October of 1809, the son of a cattle-dealer. While his father disapproved of his son's desire to be a poet, Koltsov's friends helped him pursue that dream and his first poetry collection was published in his early 20s. His works enabled him to meet other notable poets, including Pushkin, who published one of Koltsov's poems.
Aleksey Koltsov Contemporaries
Edgar Allan Poe
Henry Alford
Mikhail Lermontov
José Zorrilla