Music I Heard
Music I heard with you was more than music,
And bread I broke with you was more than bread;
Now that I am without you, all is desolate;
All that was once so beautiful is dead.
Your hands once touched this table and this silver,
And I have seen your fingers hold this glass.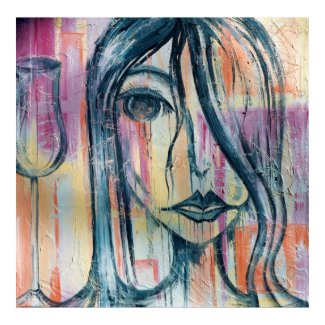 These things do not remember you, beloved,
And yet your touch upon them will not pass.
For it was in my heart that you moved among them,
And blessed them with your hands and with your eyes;
And in my heart they will remember always:
They knew you once, O beautiful and wise.
Conrad Potter Aiken was an American poet, short story writer, critic and novelist. He established his reputation as a poet with the publication of "Earth Triumphant," his first collection of poetry, in 1914. Aiken was able to avoid avoid military service during World War I through his claim that he was part of an essential industry as a poet. He was largely responsible for establishing Emily Dickinson's posthumous literary reputation as the editor of Selected Poems of Emily Dickinson (1924).
Conrad Aiken Contemporaries
Robert Hillyer
Sara Teasdale
Harriet Monroe