What Samuel Taylor Coleridge Really Looked Like
What Samuel Taylor Coleridge Really Looked Like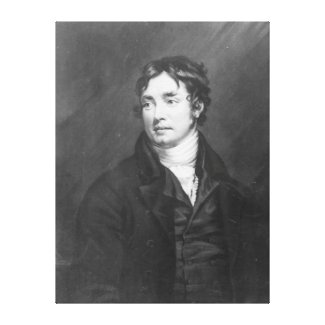 We know what Coleridge looked like in the eyes of his contemporaries from the description written by Thomas De Quincey (1830-40) in RECOLLECTIONS OF THE LAKE POETS.
"In height he might seem to be about five feet eight (he was, in reality, about an inch and a-half taller, but his figure was of an order which drowns the height); his person was broad and full, and tended to corpulence; his complexion was fair; though not what painters technically style fair, because it was associated with black hair; his eyes were large, and soft in their expression; and it was from the peculiar appearance of haze or dreaminess which mixed with their light that I recognised my object. This was Coleridge."
DeQuincey recollections are not limited to Coleridge, but also include William Wordsworth, Dorothy Wordsworth and Robert Southey.
Here are some more learning resources about the Lake Poets and their circle:
THE ALFOXDEN JOURNAL (1798) by Dorothy Wordsworth contains much information of the lives shared by Coleridge and the Wordsworths.
PANDAEMONIUM (2000) – a fictionalized account of life with Coleridge and the Wordsworths,  friendship. Great performances by Linus Roache, John Hannah, Samantha Morton and Emily Woof as the Coleridges and Wordsworths.